Enjoying my writing? I also write much longer projects for a number of interests.
Take a look: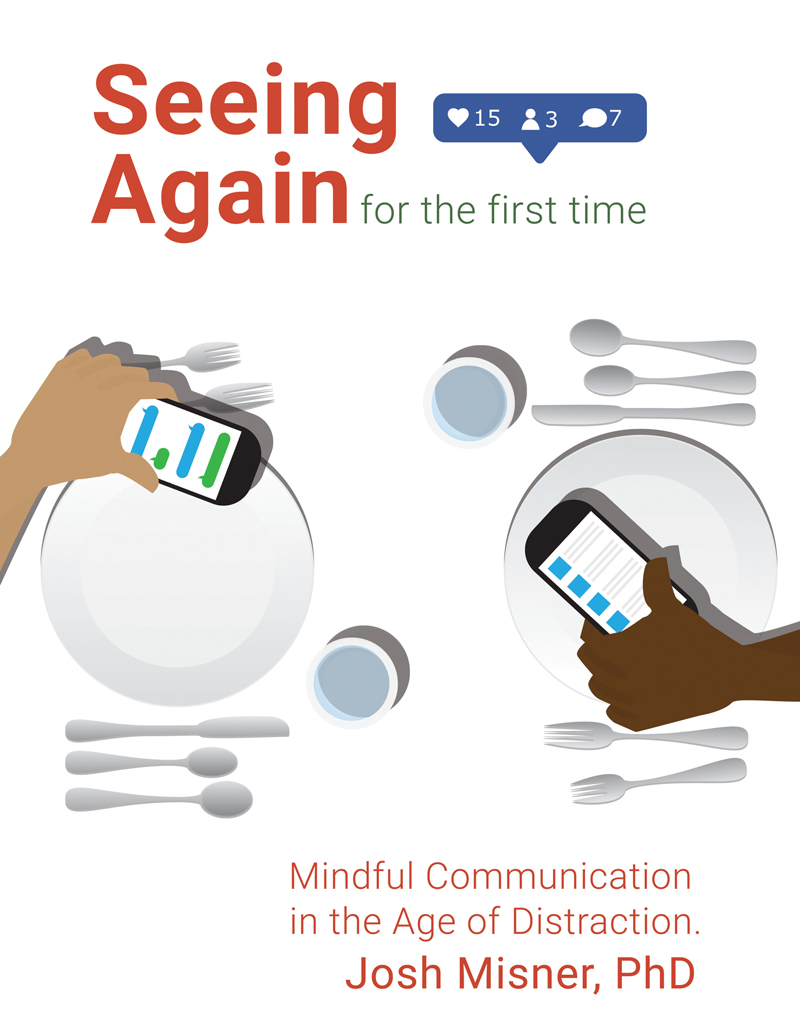 Seeing Again for the First Time: Mindful Communication in the Age of Distraction
Kendall Hunt, 2017
This is a book that often causes readers to forget they are reading something originally designed to be used as a textbook for interpersonal communication! Using heartfelt, humorous, and easily identifiable stories to explore concepts of interpersonal communication in the modern age, this book explores many of the most common challenges faced by today's communicators. By providing an immersive, interactive, and intimate experience for readers to not only learn by reading but also through experience, this text challenges the expectations of traditional textbooks. Based on neuroscientific research into the four components of emotional well-being—Awareness, Resilience, Savoring, and Connection—this text provides students with a meaningful, unforgettable journey toward becoming more mindfully present in the Age of Distraction.
Messages that Matter: Public Speaking for the Information Age
Hayden-McNeil, 2016
Messages that Matter: Public Speaking in the Information Age is a student-focused textbook that provides practical and real-world instruction in the art of public speaking, with a focus on how speakers can learn to communicate with diverse audiences to achieve their primary goal of being understood as intended. Using an audience-centered approach, Messages that Matter provides instruction on: audience analysis, overcoming speaker anxiety, research techniques for speakers, how to practice and refine delivery, persuasion techniques, and group presentation fundamentals.
The Dadly Way: 10 Steps to More Active Fatherhood and Equal Parenting
Motivational Press, 2015
The Dadly Way provides a pathway for fathers to earn their place as parenting equals, committed to being mindfully present for their children and an integral part of tomorrow's memories. It is time for fathers to become more mindful in our approach to families, so that we might carve out the best possible future for our children, as well as their children. To do so, we must parent with presence, on purpose, today. From dealing with the harmful effects of the ego, to calling for an end to the parenting wars, from learning how fatherhood has evolved, to knowing where it is heading, and from learning to listen deeply, to becoming more mindful parents, The Dadly Way provides a meaningful look at modern fatherhood.